Evaluate your pig business with Pig Flash Model
Take a Step Forward for Your Business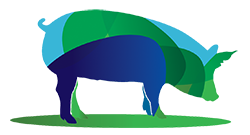 Sometimes it's difficult to see how nutrition and management changes effect on-farm results. Provimi Pig Flash Model helps producers quantify and then monetize what specific performance changes can mean to their return on investment.
Why Pig Flash Model?
The real strength of the Provimi Pig Flash Model (PFM) lies in its ability to highlight individual changes to key performance and production factors that essentially impact and change producer profitability. PFM is not simply a forward margin model.
The ability to enter seasonal diets, as well as seasonal variation in production and performance data, provides a unique depth of analysis with a customized financial summary for each of the 12 placement groups.
When we bring this real-time solution together with our vast expertise in nutrition and production practices, we can provide a more in-depth, economic comparison of the day-to-day decisions hog producers make.
Current Model Includes:
Customized, seasonal nutrition and performance data entry

Side-by-side analysis of complex feeding strategies

Financial summaries for each placement group

Faster, more profitable nutrition and production decisions

Provides a real-time, customized margin outlook for your pig business