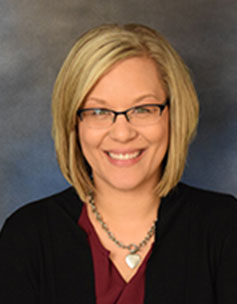 Ciara Kirklin
Ingredient Sales Coordinator
About Ciara
As a member of the ingredient sales team in the Brookville office, Ciara is responsible for working directly with customers to provide support for their ingredient needs. Her daily focuses are on keeping up to date with monthly team goals, monitor current customer buying trends and further developing her product knowledge to be able to support customers better.
In her spare time, Ciara enjoys spending time with her husband Josh, and their two boys Ethan and Asher. She also enjoys making crafts and planning parties.
Member of Team Provimi since: December 11, 2017
Education
Associates Degree Health Education, University of Cincinnati
Rachel Sullivan
Ingredient Sales Consultant
About Rachel
Rachel is a member of the inside sales team that works to provide solutions for the ingredient needs of our customers. She works directly with suppliers and manufacturers to find cost effective options and good service solutions on ingredients for our customers. She also works with Account Managers and key nutritional accounts to provide price quotes and create a plan to service their needs that complements the nutrition services Provimi is providing. She is passionate about the business and providing excellent service to our customers.
Rachel enjoys spending time with her husband, family and friends. Rachel is a proud Buckeye and loves Buckeye Football. In her spare time, Rachel is heavily involved in her county 4-H programs as an advisor for Top Notch 4-H club, an active member of the Darke County Swine Committee, as well as a member of the Darke County Barrow Boosters. She has a passion for the swine industry and loves teaching and watching youngsters develop a passion for the industry as well.
Member of Team Provimi since: January 15, 2013
Education
B.S. Animal Science, The Ohio State University