Scott Andrews
Commercial Director, Poultry
About Scott
Scott Andrews was born and raised in Holmes County, Ohio on a small farm with livestock. Prior to joining Akey, Scott gained 20 years of business experience in the animal feed industry with Continental Grain Company, working 7 years in field sales and 13 years in sales and marketing management. Scott also owned and operated a commercial painting business for 5 years. Scott joined Akey in 1998, working 10 years in direct account sales, and business development with integrated poultry and livestock production companies.
Married for over 30 years; Scott met his wife on an OSU football trip to the Rose Bowl. They have two daughters. Scott enjoys distance running and fitness, nutrition, sports, golf, OSU Football and is a Varsity O alumni and former head Manager, Athletes Helping Athletes. He serves as a New Path Ministries food servant for the Ginghamsburg Church.
Member of Team Provimi since:March 2, 1998
Education
BS in Agriculture
MBA, Northwestern University
Wayne Williams
Director of Poultry Nutrition
About Wayne
Dr. Williams is a member of the Poultry Science Association. He has authored and co-authored scientific journal publications and has published and presented research abstracts at the American Society of Animal Science Association annual meeting. Dr. Williams entered the feed industry in 1981 when he joined Akey. While at Akey, Dr. Williams has worked in formulation, research and tech support for poultry, swine, dairy, and beef production. He now serves as the Director of Poultry Nutrition for Akey.
Member of Team Provimi since:March 2, 1981
Education
A.A.S., Alfred Ag & Tech
B.S., Cornell University
M.S., University of Kentucky
Ph.D., University of Kentucky
China Jacobs
Poultry Nutritionist
About China
China is a Lead Nutritionist within the CPN U.S. poultry group and is responsible for activities such as nutrition program design, diet formulation, feed mill quality control, and additive and ingredient evaluation. She provides technical support and service in areas including poultry production and management, poultry health, and poultry performance, in addition to helping with research and trial design. Her species knowledge covers: broilers, broiler breeders, layers and a few turkeys, as she works alongside several large broiler and layer producers in both the U.S. and Canada.
China enjoys spending time with her husband and two children. She also likes competing in obstacle course races with her husband including Spartan, Savage, and any race that involves mud. She also enjoys kickboxing and fitness, as well as calmer activities such as painting and reading.
Member of Team Provimi since:January 3, 2011
Education
B.S. Animal Science, University of Illinois, 2005
M.S. Poultry Nutrition, University of Illinois, 2007
Ph.D. Poultry Nutrition, University of Illinois, 2010
Arturo R. Garcia
Poultry Nutritionist
About Arturo R.
Arturo supports the nutrition program of poultry producers. He is responsible, along with the other members of the Poultry Nutrition Team, for consulting with customers to provide nutrition expertise that ensures their performance goals are met. Arturo is passionate about poultry nutrition research and innovation. He is heavily involved in the execution and application of the poultry research program. He collaborates with cross-functional teams across Cargill to support global technology development efforts in enzymes and gastrointestinal health additives.
Arturo likes spending family time with his wife, son and daughter. In his free time, Arturo enjoys running, reading, and helping his wife take care of the garden. If nothing else, he considers watching soccer matches (well-known as football everywhere else in the world!) and movies as a good way to spend free time.
Member of Team Provimi since:April 3, 2006
Education
Bachelor of Veterinary Medicine, equivalent to D. V. M., Universidad Nacional Autonoma de Mexico
M.S. Universidad Nacional Autonoma de Mexico
PhD, Poultry Nutrition, University of Georgia
Carlos Ibanez
Poultry Nutritionist
About Carlos
Carlos works to ensure our customers receive the best nutrition service. His work helps them achieve their performance and profitability objectives. Responsible for understanding the business objectives, issues and future direction of our customers, Carlos makes recommendation for the ideal nutrition strategies to address each of those areas. He interacts with, and enjoys the support of internal colleagues to achieve these objectives (Formulation, other Nutritionists, R&D, Account Managers, Customer Service, Production, QA, etc.). Carlos is in contact with key Research Institutions and keeps up with the latest developments in Poultry Nutrition. He also works with other suppliers to better understand if their products can be part of our customers' nutritional programs.
Carlos enjoys life with his wife, children, grandchildren, guitars and BBQ'ing
Member of Team Provimi since:April 1, 1991
Education
B.S. Animal Science, Texas A&I University
M.S. Poultry Nutrition, Texas A&M University
Keith Turner
Poultry Nutritionist
About Keith
Keith returned to the Provimi Brookville office as a Poultry Nutritionist in 2014, after taking an eight-year hiatus to work as a nutritionist in the integrated turkey industry in North Carolina and Arkansas. Keith was initially employed as an Integrated Turkey Nutritionist in western Minnesota before accepting employment with Akey/Provimi from 1997 through 2005.
Member of Team Provimi since:March 3, 2014
Education
B.S., in Animal Sciences, Purdue University
M.S., in Animal Sciences, The Ohio State University
Ph.D., Iowa State University
Stacey Roberts
Poultry Nutritionist
About Stacey
Dr. Roberts received her M.S. degree in Animal Nutrition and her Ph.D. degree in Nutritional Sciences with a minor in Environmental Science from Iowa State University. Her research goals were to evaluate the effects of diet, specifically distiller's dried grains with solubles (DDGS), on ammonia emissions from laying-hen houses.
Stacey is a native of Iowa, where her parents still reside on a beef cattle and row crop farm. In her spare time Stacey enjoys running and horseback riding.
Member of Team Provimi since:March 2, 2009
Education
M.S. in Animal Nutrition, Iowa State University
Ph.D., Iowa State University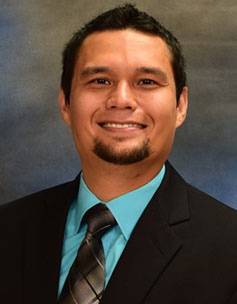 Isa Ehr
Poultry Veterinarian & Nutritionist
About Isa
Isa provides veterinary technical support and nutritional service to poultry customers. He also manages and designs our internal nutrition experiments at our poultry research facility.
When the weather is warm, Isa enjoys spending his free time outdoors hiking and fishing with his wife and their dog. He also enjoys working on mechanical projects, playing guitar, and riding his motorcycle.
Member of Team Provimi since:August 1, 2016
Education
BS, University of Connecticut
MS, Iowa State University
DVM, University of Wisconsin
Mark Friedow
Strategic Account Manager, Poultry
About Mark
As a Strategic Account Manager in Poultry, Mark is responsible for managing sales/service for new and existing egg accounts as well as providing egg industry consulting for Cargill and Akey egg customers. He works with a team of egg industry professional nutritionists in building programs and services and acts as a consultant in any/all egg industry related industry functions as required.
Mark is a member of the following organizations: Iowa Poultry Association, Iowa Egg Council, Iowa Farm Bureau Federation, USDA APHIS National Poultry Improvement Plan (NPIP), Midwest Poultry Federation.
Member of Team Provimi since:March 3, 2014
Education
B.S., Animal Science, Iowa State University
Mark Tilbury
Poultry Specialist
About Mark
Mark supports our Poultry Nutritionists in a technical service role –specializing in broiler production and cage free layer systems, as well as Organic and Antibiotic free programs. Mark often finds that customers who have challenges in production have problems that are usually not limited to nutrition. He assists in identifying other environmental factors that are influencing their production goals.
Mark serves on the Board of Directors of the Michigan Allied Poultry Industry.
Member of Team Provimi since:February 23, 2015
Education
B.S. Poultry Science, Michigan State University
Blake Wilson
Account Manager
About Blake
Blake helps build and maintain relationships within the poultry industry, so that we can meet and exceed all of our customers' expectations. Having grown up a farm and worked for multiple integrators, Blake brings a strong background in broilers. He has raised his own birds, worked at a processing plant as a production coordinator, and been a breeder broiler service technician. Before joining Provimi, Blake worked with a chemical manufacturer, in the water sanitation industry, focusing on water sanitation on farms, hatcheries, and processing plants.
Blake lives with his wife, Rebecca and daughter, Morgan in a small town, Pendergrass, GA, just outside of Athens.
Member of Team Provimi since:January 9, 2017
Education
Bachelors in American History from Kennesaw State University