Arturo R. Garcia
Poultry Nutritionist
About Arturo R.
Arturo supports the nutrition program of poultry producers. He is responsible, along with the other members of the Poultry Nutrition Team, for consulting with customers to provide nutrition expertise that ensures their performance goals are met. Arturo is passionate about poultry nutrition research and innovation. He is heavily involved in the execution and application of the poultry research program. He collaborates with cross-functional teams across Cargill to support global technology development efforts in enzymes and gastrointestinal health additives.
Arturo likes spending family time with his wife, son and daughter. In his free time, Arturo enjoys running, reading, and helping his wife take care of the garden. If nothing else, he considers watching soccer matches (well-known as football everywhere else in the world!) and movies as a good way to spend free time.
Member of Team Provimi since: April 3, 2006
Education
Bachelor of Veterinary Medicine, equivalent to D. V. M., Universidad Nacional Autonoma de Mexico
M.S. Universidad Nacional Autonoma de Mexico
PhD, Poultry Nutrition, University of Georgia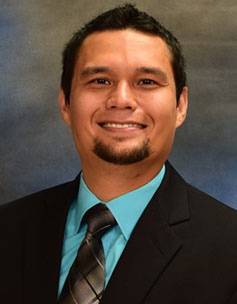 Isa Ehr
Poultry Veterinarian & Nutritionist
About Isa
Isa provides veterinary technical support and nutritional service to poultry customers. He also manages and designs our internal nutrition experiments at our poultry research facility.
When the weather is warm, Isa enjoys spending his free time outdoors hiking and fishing with his wife and their dog. He also enjoys working on mechanical projects, playing guitar, and riding his motorcycle.
Member of Team Provimi since: August 1, 2016
Education
B.S., University of Connecticut
M.S., Iowa State University
D.V.M., University of Wisconsin
Stacey Roberts
Poultry Nutritionist
About Stacey
Dr. Roberts received her M.S. degree in Animal Nutrition and her Ph.D. degree in Nutritional Sciences with a minor in Environmental Science from Iowa State University. Her research goals were to evaluate the effects of diet, specifically distiller's dried grains with solubles (DDGS), on ammonia emissions from laying-hen houses.
Stacey is a native of Iowa, where her parents still reside on a beef cattle and row crop farm. In her spare time Stacey enjoys running and horseback riding.
Member of Team Provimi since: March 2, 2009
Education
M.S. in Animal Nutrition, Iowa State University
Ph.D., Iowa State University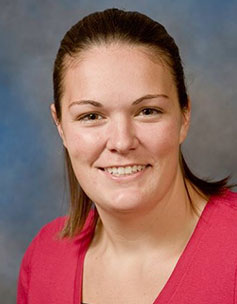 Brianna Peters
Nutrition Assistant
About Brianna
Brianna is a member of the Poultry department and supports all Poultry Nutritionists on the team. She is responsible for working directly with customers & nutritionists on least-cost formulation needs. In addition she maintains and enters many customer production numbers into FLOCKtrak. Brianna hopes to learn and grow within our business for many years to come.
Outside of work, Brianna loves spending time outdoors. Along with the outdoors, she spends time with her youngest sister and her dog Harley. Her hobbies include fishing, hunting and basketball.
Member of Team Provimi since: July 1, 2013
Education
B.S. Animal Science, Wilmington College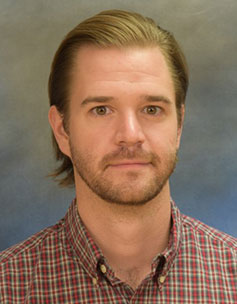 Cameron Cardenas
Nutrition Associate
About Cameron
Cameron provides diet formulation assistance to the poultry nutritionists, tracks flock data for customers, and provides reports on flock production. Additionally, he formulates diets for poultry research studies, assists in writing the protocol, and collects and records data.
In his spare time, Cameron enjoys watching college sports, reading, exercising, and spending time with his dog. He also enjoys taking long backpacking trips and exploring new cities. Cameron likes being outside and would always choose the mountains over the beach.
Member of Team Provimi since: March 30, 2016
Education
B.S. Animal and Nutritional Sciences - West Virginia University
M.S. Poultry Nutrition - Mississippi State University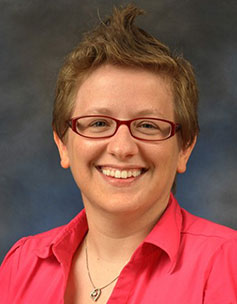 Kasey Angeloni
Nutrition Associate
About Kasey
Kasey assists all of the Poultry Nutritionists in the department, running diets, making spreadsheets and miscellaneous projects. She supports her customers by reviewing QC and their latest prices to ensure that they have the most efficient and least-cost diets. She also spends a good part of her time entering layer customer production data into the database, FLOCKtrak, and helping to maintain the database. From FLOCKtrak, she pulls weekly reports, quarterly reports for presentations and various other reports. She looks forward to learning and growing within the company for years down the road.
Kasey enjoys gardening and growing African Violets. She also spends time crafting, doing puzzles, going to plays and spending time with family and friends. Her favorite is traveling to new places (road trip!) with her husband and visiting thrift stores and greasy spoons along the way.
Member of Team Provimi since: April 19, 2010
Education
B.S., Animal Science, University of Illinois at Urbana-Champaign
M.S., Animal Science, University of Illinois at Urbana-Champaign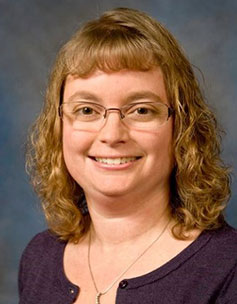 Rachel Abner
Nutrition Assistant
About Rachel
Rachel splits her time between formulation and research. On the formulation side, she reviews ingredient nutrients, pricing, and production records to provide timely and accurate formulas to customers. In addition to top-notch formulation solutions, she also helps coordinate the poultry research activities. She leads the way in getting new additives and ingredients approved to test in our research facility, creates the formulas, and communicates with the research farm in gathering data. She provides statistical analysis for the nutrition team to make sound, research-based recommendations to our customers.
Rachel married her high school sweetheart and together they have 2 children. All of her spare time is spent traveling to the kids events; baseball, softball, wrestling, football, 4-H and Girl Scouts. There is never a dull moment in the Abner household.
Member of Team Provimi since: April 14, 2008
Education
B.S., Animal Science, The Ohio State University
Blake Wilson
Account Manager
About Blake
Blake helps build and maintain relationships within the poultry industry, so that we can meet and exceed all of our customers' expectations. Having grown up on a farm and worked for multiple integrators, Blake brings a strong background in broilers. He has raised his own birds, worked at a processing plant as a production coordinator, and been a breeder broiler service technician. Before joining Provimi, Blake worked with a chemical manufacturer in the water sanitation industry, focusing on water sanitation on farms, hatcheries, and processing plants.
Blake lives with his wife, Rebecca and daughter, Morgan in the small town of Pendergrass, GA, just outside of Athens.
Member of Team Provimi since: January 9, 2017
Education
Bachelors in American History from Kennesaw State University
Mark Friedow
Account Manager
About Mark
As an Account Manager in Poultry, Mark is responsible for managing sales/service for new and existing egg accounts as well as providing egg industry consulting for Cargill and Provimi egg customers. He works with a team of egg industry professional nutritionists in building programs and services and acts as a consultant in any/all egg industry related industry functions as required.
Mark is a member of the following organizations: Iowa Poultry Association, Iowa Egg Council, Iowa Farm Bureau Federation, USDA APHIS National Poultry Improvement Plan (NPIP), Midwest Poultry Federation.
Member of Team Provimi since: March 3, 2014
Education
B.S., Animal Science, Iowa State University
Mark Tilbury
Account Manager
About Mark
Mark supports our Poultry Nutritionists in a technical service role, specializing in broiler production and cage-free layer systems, as well as Organic and Antibiotic-free programs. Mark often finds that customers who have challenges in production have problems that are usually not limited to nutrition. He assists in identifying other environmental factors that are influencing their production goals.
Mark serves on the Board of Directors of the Michigan Allied Poultry Industry.
Member of Team Provimi since: February 23, 2015
Education
B.S. Poultry Science, Michigan State University