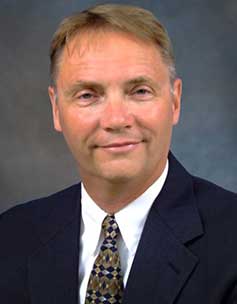 Chris Steiner
Commercial Director
About Chris
Chris appreciates his opportunity to lead the Provimi US Swine Team in serving the needs of customers and developing new business. He focuses on utilizing account teams to provide expertise and support for key U.S. swine production systems. Chris' priorities include recruiting and developing new talent, and aligning the Swine Team to apply their strengths most effectively in serving a rapidly changing industry. Chris also concentrates on new ways to bring measureable value, tied to production economics through tools such as Customer Scorecards and Digital Solutions, that connect Provimi research-based nutritional solutions to on-farm results. In addition, Chris is responsible for review and management of value-based pricing. The ultimate goal of Chris' leadership is to keep our swine team engaged in serving customers.
Chris and his wife, Diane travel to learn more about the U.S. and the world. They enjoy connecting with their grown children and seeing life through their eyes. At home, Chris and Diane are busy with gardening, hiking, biking and music. Together, they appreciate gaining new perspectives on life by serving in an inner city Dayton community.
Member of Team Provimi since:June 1, 2009
Education
Bachelor of Science in Agriculture, with distinction in Agricultural Economics, The Ohio State University
Master of Business Administration, Ashland University
Betsy Newton
Director of Swine Technical Service
About Betsy
Betsy is responsible for leading the Swine Technical Services Team. She is also a member of both the Swine Leadership and Commercial Leadership Teams of Provimi. Betsy works with several large producer customers on Account Teams, and enjoys visiting farms and helping customers solve problems. Her recent focus is on growing and developing the Swine Technical Team. She understands that as the industry consolidates, technical service demands and relationships with customers will become more complex, and keeping score will become even more critical. Betsy's goal is for Technical Team members' to have a seat at the table as a trusted advisor, understanding needs and bringing the best, most cost effective solutions to customers. Those relationships will allow Provimi to remain relevant and grow business in the future.
Betsy enjoys spending time with her husband, Jack and four grandchildren. She also loves to snorkel and scuba dive, watch birds, go salt water fishing, drink red wine, garden, and support the Ohio State Buckeye football team.
Member of Team Provimi since:April 1, 1998
Education
B.S. Animal Science, North Carolina State University
M.S. Reproductive Physiology, Kansas State University
Ph.D. Swine Nutrition, The Ohio State University
Scott Andrews
Commercial Director, Poultry
About Scott
Scott Andrews was born and raised in Holmes County, Ohio on a small farm with livestock. Prior to joining Provimi, Scott gained 20 years of business experience in the animal feed industry with Continental Grain Company, working 7 years in field sales and 13 years in sales and marketing management. Scott also owned and operated a commercial painting business for 5 years. Scott joined Provimi in 1998, working 10 years in direct account sales, and business development with integrated poultry and livestock production companies.
Married for over 30 years, Scott met his wife on an OSU football trip to the Rose Bowl. They have two daughters. Scott enjoys distance running and fitness, nutrition, sports, golf, OSU Football and is a Varsity O alumni and former head Manager, Athletes Helping Athletes. He serves as a New Path Ministries food servant for the Ginghamsburg Church.
Member of Team Provimi since:March 2, 1998
Education
B.S. in Agriculture
M.B.A., Northwestern University
Wayne Williams
Director of Poultry Nutrition
About Wayne
Dr. Williams is a member of the Poultry Science Association. He has authored and co-authored scientific journal publications and has published and presented research abstracts at the American Society of Animal Science Association annual meeting. Dr. Williams entered the feed industry in 1981 when he joined Provimi. While at Provimi, Dr. Williams has worked in formulation, research and tech support for poultry, swine, dairy, and beef production. He now serves as the Director of Poultry Nutrition.
Member of Team Provimi since:March 2, 1981
Education
A.A.S., Alfred Ag & Tech
B.S., Cornell University
M.S., University of Kentucky
Ph.D., University of Kentucky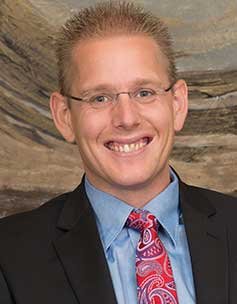 Wibe Fokkink
National Sales Leader Dairy
About Wibe
Growing up around dairy cows, Wibe developed a passion for animals and producers in the dairy industry. Today he is able to combine this passion with his responsibilities as the National Sales Leader for the Provimi Dairy Nutrition business. His team primarily serves regional feed mills and independent consultants by providing solutions, including concentrated vitamin and mineral premixes, specialty products, calf products, AAMPS and on-farm support. At the end of day, Wibe and his team strive to provide the best nutritional solutions for cows and the best economic solutions for our customers.
When not thinking about dairy cows, Wibe's time is mostly spent with his wife and three children. He enjoys working outside in the yard, going for a run and attending his children's activities.
Member of Team Provimi since:December 1, 2005
Education
B.S. Animal Sciences, Wageningen University
M.S. Animal Nutrition, Wageningen University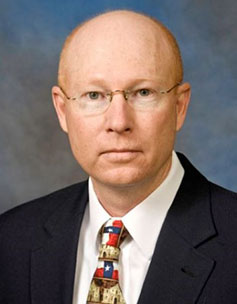 Clint Calk
Commercial Director, US Beef business
About Clint
Clint is the Commercial Director for Cargill Animal Nutrition's Beef business in the US. In this role, he is responsible for the commercial growth and leadership of our Beef species line across both the Feed & Nutrition and Premix & Nutrition businesses. The beef team is comprised of approximately 70 teammates from the sales, technical, marketing, and R&D functions.
Clint joined Cargill Animal Nutrition in 1992 as a Territory Manager in Amarillo, Texas, followed by roles as a Beef Nutritionist, Business Development Manager and District General Manager. In 2013, he was named Commercial Ruminant Director for Cargill Premix Nutrition (Provimi) in Brookville, Ohio. Shortly thereafter, in 2014, Clint took responsibility to lead the U.S. Beef business.
Clint was raised on a cattle, sheep, and goat ranch in South Texas. He and his wife Tina have three sons: Colby, Austin and Cooper. The older two are currently in college and the youngest is in middle school. He and his family spend lots of time with kids' activities and they enjoy the outdoors – hiking, camping, hunting, fishing, and more.
Member of Team Provimi since:March 2, 1992
Education
Dean Barker
Business Operations Director
About Dean
Dean's overall responsibilities for U.S. Business Operations include: Customer Operations (customer service and transportation/logistics), Supply Chain, RMS, Inside Sales, Plant Operations, Plant Engineering, Contract/toll Manufacturing activities, FSQR and EHS. Dean is a member of the Region Administrative Leadership Team and Business Leadership Team.
Personal interests include running, weight lifting, tennis, golf, motorcycles, boating, camping, live rock music concerts, and travel to warm, beach destinations. Dean enjoys most any activity outside (preferably warm!) and spending time with family and grandchildren whenever possible.
Member of Team Provimi since:January 5, 2004
Greg Diepenbrock
Business Financial Planning & Analysis Leader
About Greg
"If you would like to know the value of money, try to borrow some." Financial challenges in the modern day may not be as extreme as when Ben Franklin made this remark, but the sentiment still holds true. Today's competitive landscape requires Greg and his team to be disciplined financial stewards to ensure customers of Provimi achieve their goals. The Financial Planning & Analysis Team partners with internal and external stakeholders to evaluate and recommend financial strategies, implement performance metrics, and provide business insights using a variety of analytical techniques.
Outside of swimming in pivot tables and creating financial plans, Greg enjoys hiking, golfing, scuba diving, playing guitar, and spending time with friends and family.
Member of Team Provimi since:January 30, 2017
Education
B.S. Accounting, Bowling Green State University
MBA: Management, Lake Erie College
Heather McClintock-Imel
Business Human Resources Leader
About Heather
Heather is accountable for translating business strategies and challenges into Human Capital strategies and monitoring results for the business' overall organizational health. She is a business leader who drives performance by leading with a business mindset first. Heather possesses a talent expertise that co-defines business strategies: understanding industry trends and best practices and utilizing analytics to influence business decisions and initiate meaningful insights and actions. She also champions inclusion and diversity, guiding principles, and the Cargill Leadership Expectations (CLE) in order to build and sustain a high performing culture that drives business results.
Heather is naturally curious and loves to learn, which causes her to continually look for new ways to challenge herself and foster her own personal and professional growth and learning. She enjoys engaging activities that fuel physical and mental energy – dancing, music, yoga, tennis, walking, biking, learning, traveling, the beach and the great outdoors.
Member of Team Provimi since:March 31, 2016
Education
Bachelor Degree in Business Management from Indiana University
Bachelor Degree in Marketing from Indiana University
M.B.A. from Anderson University
SPHR