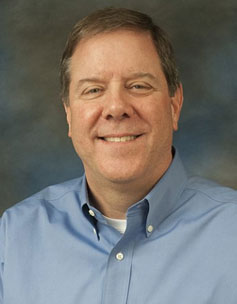 Tom Taylor
Managing Director
About Tom
Tom is the Managing Director for Provimi, the Premix & Nutrition business for Cargill in the US. In this role, he provides leadership and direction to ensure Provimi remains at the forefront of the fast-changing animal nutrition industry, and invests appropriately to align with our customers' needs.
Tom has a proven track record of building successful teams over his 35-year Cargill career. He has held a number of key leadership positions, including most recently directing the U.S. dairy business. In addition to his extensive experience in the retail and commercial animal nutrition industries, Tom is known for his passion in coaching high-performance teams, and his established track record as a trusted advisor with an unwavering value set.
Tom was born and raised in North Carolina. He and his wife, Tammy, have two children: Lauren and Thomas, as well as one granddaughter: Charlee. Tom enjoys hunting as time allows, and he and his family enjoy getting back to the family farm in North Carolina.
Member of Team Provimi since: March 15, 1982
Education
B.S. Business Administration and Accounting
Brooke Humphrey
Strategic Marketing & Technology Leader
About Brooke
Brooke serves as a member of Provimi's leadership team and leads strategic marketing, marketing communications, internal formulation, additive and innovation and research and development. Brooke is committed to coaching and developing high performers and supporting his team to enable the business to achieve results. He is passionate about the animal nutrition business and is a leader that aligns with the culture and values of Cargill Animal Nutrition.
Additionally, Brooke's team liaisons with Cargill global technology and application centers and strategic marketing teams to leverage global capabilities to serve Provimi customers.
Brooke and his wife keep busy raising four kids and enjoy following their sports and arts activities. When Brooke isn't leading the next innovation project for Provimi you can find him competing in almost any athletic event, cheering on the Green Bay Packers, or planning his family's next outdoor adventure.
Member of Team Provimi since: September 13, 2010
Education
B.S. Animal Science – California Polytechnic State University
M.S. Animal Science – University of California
Ph.D. Animal Nutrition – University of California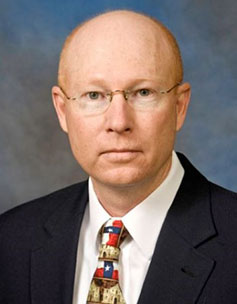 Clint Calk
Commercial Director, Beef and Micro Nutrition
About Clint
Clint is the Commercial Director for Cargill Animal Nutrition's Beef business in the US. In this role, he is responsible for the commercial growth and leadership of our Beef species line across both the Feed & Nutrition and Premix & Nutrition businesses. The beef team is comprised of approximately 70 teammates from the sales, technical, marketing, and R&D functions.
Clint joined Cargill Animal Nutrition in 1992 as a Territory Manager in Amarillo, Texas, followed by roles as a Beef Nutritionist, Business Development Manager and District General Manager. In 2013, he was named Commercial Ruminant Director for Cargill Premix Nutrition (Provimi) in Brookville, Ohio. Shortly thereafter, in 2014, Clint took responsibility to lead the U.S. Beef business.
Clint was raised on a cattle, sheep, and goat ranch in South Texas. He and his wife Tina have three sons: Colby, Austin and Cooper. The older two are currently in college and the youngest is in middle school. He and his family spend lots of time with kids' activities and they enjoy the outdoors – hiking, camping, hunting, fishing, and more.
Member of Team Provimi since: March 2, 1992
Education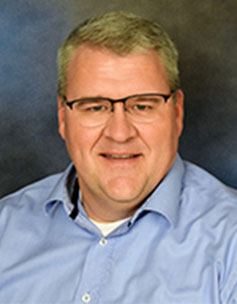 Blaine Blackburn
Commercial Director, Dairy
About Blaine
Blaine is accountable for leading the segment's sales team to develop and engage customers and grow our market share. He works closely with the species leadership teams as well as contacts in the industry to develop marketing strategies and tactics to grow our business and create distinctive value in the marketplace. Blaine also focuses on the development of our sales team, engagement, distribution, alignment and execution of strategy, while leading our overall sales efforts for dairy.
In his spare time, he likes to play golf, follow my kids sports (basketball, baseball, and golf), and travel. He and his family love to spend time in the kitchen cooking and making meals together, and watching college football.
Member of Team Provimi since: April 2, 2018
Education
B.S. Agriculture Economics, Oklahoma State University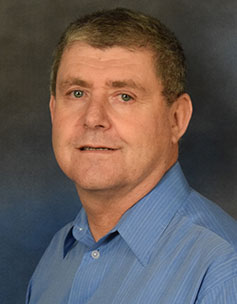 Terry Davies
Commercial Director, Poultry
About Terry
As a member of our leadership team, Terry is responsible for creating long-term strategies and business plans to support growth in the poultry industry. He leads the poultry teams including Sales, Business Development, Marketing, Technical Applications and ensures the right systems, processes and people are in place to ensure the key capabilities needed to deliver on the business strategy and business plan.
Terry resides in Fishers, Indiana with his wife, Ellen; his son, Simon, who is a junior in high school; and his daughter, Paige, who is a sophomore pursuing a degree in Environmental Studies and Political Science at Oberlin College in Ohio.
Member of Team Provimi since: January 2, 2018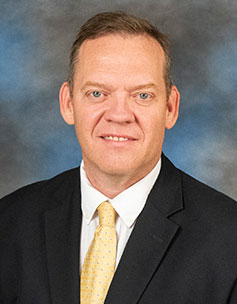 Mark Hulsebus
Commercial Director, Swine
About Mark
In his role, Mark is responsible for developing and implementing strategy and driving growth for the swine business. Mark is passionate about people development and the development of high-performance teams and provides leadership for our swine account management team.
Mark grew up on a diversified farm in Southeast, Iowa where his family raised beef, pork, corn, soybeans, and wheat. He and his wife, Leslie have three children; their son Lauren is a freshman at Iowa State University, daughter Grace is an eighth grader at Central Lee Community Schools, and son Ben is a very busy four-year-old that helps his Mom on the farm.
Member of Team Provimi since: April 9, 2018
Dean Barker
Business Operations Director
About Dean
Dean's overall responsibilities for U.S. Business Operations include: Customer Operations (customer service and transportation/logistics), Supply Chain, RMS, Inside Sales, Plant Operations, Plant Engineering, Contract/toll Manufacturing activities, FSQR and EHS. Dean is a member of the Region Administrative Leadership Team and Business Leadership Team.
Personal interests include running, weight lifting, tennis, golf, motorcycles, boating, camping, live rock music concerts, and travel to warm, beach destinations. Dean enjoys most any activity outside (preferably warm!) and spending time with family and grandchildren whenever possible.
Member of Team Provimi since: January 5, 2004
Greg Diepenbrock
Finance Leader
About Greg
"If you would like to know the value of money, try to borrow some." Financial challenges in the modern day may not be as extreme as when Ben Franklin made this remark, but the sentiment still holds true. Today's competitive landscape requires Greg and his team to be disciplined financial stewards to ensure customers of Provimi achieve their goals. The Financial Planning & Analysis Team partners with internal and external stakeholders to evaluate and recommend financial strategies, implement performance metrics, and provide business insights using a variety of analytical techniques.
Outside of swimming in pivot tables and creating financial plans, Greg enjoys hiking, golfing, scuba diving, playing guitar, and spending time with friends and family.
Member of Team Provimi since: January 30, 2017
Education
B.S. Accounting, Bowling Green State University
MBA: Management, Lake Erie College
Heather McClintock-Imel
Business Human Resources Leader
About Heather
Heather is accountable for translating business strategies and challenges into Human Capital strategies and monitoring results for the business' overall organizational health. She is a business leader who drives performance by leading with a business mindset first. Heather possesses a talent expertise that co-defines business strategies: understanding industry trends and best practices and utilizing analytics to influence business decisions and initiate meaningful insights and actions. She also champions inclusion and diversity, guiding principles, and the Cargill Leadership Expectations (CLE) in order to build and sustain a high performing culture that drives business results.
Heather is naturally curious and loves to learn, which causes her to continually look for new ways to challenge herself and foster her own personal and professional growth and learning. She enjoys engaging activities that fuel physical and mental energy – dancing, music, yoga, tennis, walking, biking, learning, traveling, the beach and the great outdoors.
Member of Team Provimi since: March 31, 2016
Education
Bachelor Degree in Business Management from Indiana University
Bachelor Degree in Marketing from Indiana University
M.B.A. from Anderson University
SPHR