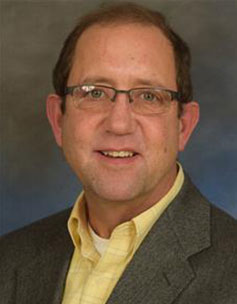 Brian Hawkins
Manufacturing Services & Support Manager
About Brian
In his role, Brian assists Provimi customers with technical support in virtually any area as it pertains to feed manufacturing. Specific areas include: Quality Assurance, Maintenance, Safety, Increased through-put, FSMA Compliance, Mill Retrofits and New Mill Construction. Having grown up on a farm and recently owned/operated a 4,400 head W-F site, he understands the challenges faced by our producers. He's had the opportunity to construct 3 new state of the art integrated feed mills over the past 22 years, feeding both swine and large tom turkeys.
In his spare time, Brian enjoys spending time with family, traveling, motorcycles, automobile restoration, and is a member of the Masonic Lodge.
Member of Team Provimi since: January 23, 2017
Education
B.S. Agricultural Mechanization, Purdue University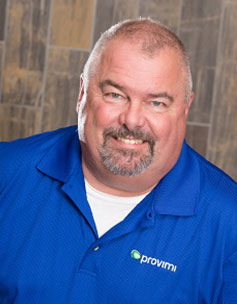 Bruce Maley
Sow Production Specialist
About Bruce
Bruce consults on-farm with swine customers, making every effort to ensure best management practices around sow husbandry, focusing on internal biosecurity and elimination of interference with farrowing processes. His end goal is for sow farms to produce as many high quality piglets at weaning as possible; piglets that have excellent profit potential all the way to market. Bruce is also responsible for production and research at a customer-owned sow farm leased by Cargill in Iowa. Working with people and pigs is Bruce's true passion. He enjoys meeting and conversing with owners, lenders, farm staff and anyone interested in the industry.
Bruce and his wife Julie enjoy spending time with their three children and grandchildren and run a smoked barbeque catering business. When life's busy schedule spares him some free time, he enjoys visiting Florida and fishing in northern Minnesota.
Member of Team Provimi since: October 11, 2004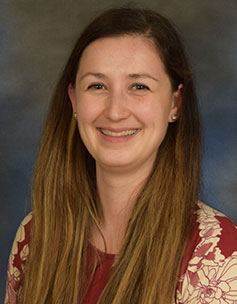 Erin Ehinger
Production Support Specialist
About Erin
Erin is a Production Support Specialist and focuses primarily on supporting our swine nutrition customers in Michigan, Indiana, and Southwest Ohio.
Erin lives with her husband and three daughters in Zeeland, Michigan.
Member of Team Provimi since: February 27, 2017
Education
B.S. Animal Science, Iowa State University
Joe George
Wean to Finish Specialist
About Joe
Joe is responsible for working with our customers from weaning to the finishing stage in production. Barn and room ventilation is a high priority for him, as without the proper environment swine production will always be compromised. Joe utilizes the newest technology in evaluating environments where our customers' animals are raised. Teaching producers about the responsible use of the environment where their livestock live is an area Joe truly enjoys. He stresses the fact that having all the production and environmental components working in unison is a vital part of success for every customer's pork production.
Joe enjoys spending time with his wife, Jolene and two children, Will and Katie. The family passion is Rodeo with both kids involved in the sport. In his spare time, you'll find Joe outside: fishing, hunting, and trapping.
Member of Team Provimi since: September 2, 1998
Ken Lamm
Environmental Specialist
About Ken
Ken is known as the "Ventilation Guy". His primary responsibility is support for the Nutritional Team by auditing and optimizing the environment in customers' facilities. He travels the country and even travels internationally speaking to swine and poultry producers and integrators on the subject of ventilation management. He has also been instrumental in developing our Benchmark Auditing Program for analyzing the barn environment.
Ken enjoys spending time with his 21 grandkids: attending baseball games, soccer matches, wrestling matches, dance recitals, football and volleyball games. He also enjoys gardening, woodworking and fishing. On nice days, Ken gets on his Goldwing motorcycle and rides Ohio's back roads.
Member of Team Provimi since: June 1, 1998
Education
Associate Degree in Accounting and Business Management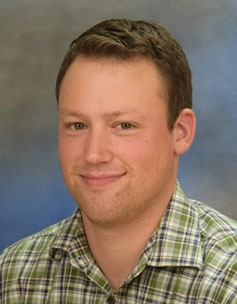 Matt Shepherd
Environmental Specialist
About Matt
Matt provides support for the Nutritional Team by auditing and optimizing the environment in customers' facilities. In his role, Matt utilizes a scientific, data-based approach to analyze all aspects of ventilation to improve production in swine, poultry, and other species.
In his spare time, Matt enjoys hunting, fishing, and spending time with friends and family.
Member of Team Provimi since: June 1, 2016
Education
B.S. Animal Science, Ohio State University
Roy Miller
Manufacturing Services & Support Manager
About Roy
Roy works directly with our Account Managers and Nutritionist to assist our customers with their feed milling activities. Such activities include feed quality, feed & food safety, employee safety, milling efficiencies, new mill build/retrofits, and more.
In his spare time, Roy enjoys spending time with his family; watching his daughter play volleyball, and competing with his 2 sons at various rodeos and team roping events across the country.
Member of Team Provimi since: May 10, 1990